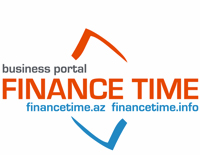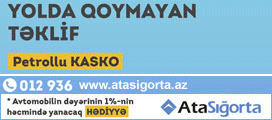 CBAR / Currencies designations
Other news
| | |
| --- | --- |
| | 1875 minutes as present from Azercell on the National Press Day! |
| 20.07.2019 | |
| | |
Baku, FinanceTime. Azerbaijani national press celebrates its 144th anniversary, commemorating the first release of "Əkinçi" newspaper founded by Hasan bay Zardabi back in July 22, 1875.
The leading mobile operator of the country, Azercell Telecom, attaching great importance to the national press, reflecting processes in the country and global arena, and playing outstanding role in the promotion of national and universal values, has decided to congratulate media representatives in a unique manner. Thus, on the National Press Day, all subscribers of Mediacell tariff package will get 1875 minutes for on-net calls as a gift from the company. To benefit from this opportunity, journalists need to text keyword 1875 to 5005 during July, 22. Mediacell subscribers will be able to enjoy free minutes during the following 30 days.

Azercell, the first mobile operator to offer Mediacell, a special tariff package for media representatives, has always supported projects contributing to the development of the journalism in the country and put forward a range of initiatives in this field. The company organized workshops and info-sessions conducted by foreign instructors, contributed to the professional growth of local journalists and helped them learn from international experience. It is worth noting that over 400 journalists have participated in English language courses organized by Azercell.

Azercell congratulates all media representatives with the National Press Day and wishes success in their future endeavors!